Dock Seals & Shelters

Energy Conservation, Security, & Safety
---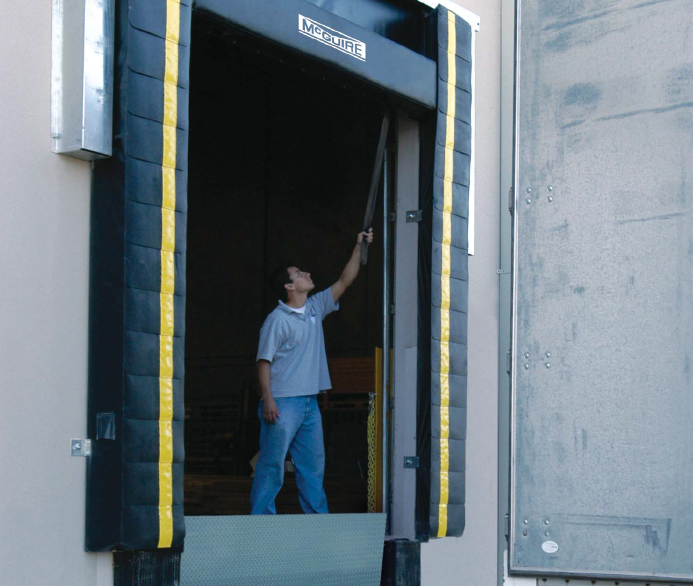 Loading dock seals and shelters
are fabric structures that surround the top and sides of a loading dock door opening. They are designed to be contacted by the trailer as it backs in to the loading dock, creating a seal for climate control and load security on the dock.When loading doors open, the transfer of air from inside to outside can cost thousands of dollars in heating and cooling costs. By separating the interior environment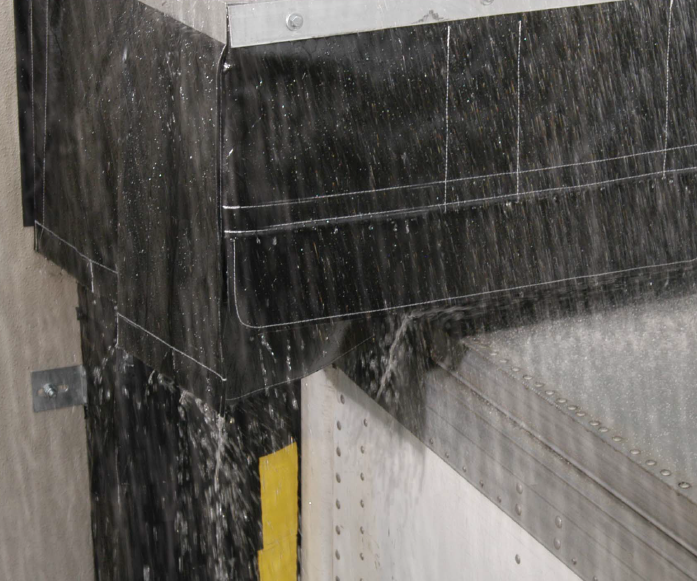 from the exterior elements, loading docks remain safe, employees are more comfortable, and energy expenses are minimized.
Generally, dock seals are used when servicing uniform vehicles at docks with a uniform door opening size, whereas shelters can accommodate a wide range of truck and building variations.

Dock Seals
are for use with uniform door openings on vehicles at docks, and are constructed with resilient foam pads that compress to create air tight seals between the trailer and facility preventing moisture infiltration and promoting climate control. The seal also helps keep your facility free from airborne contaminants, bad weather, and insects.
Dock Shelters
are ideal for trucks with varying heights, and where the entire truck opening must be accessible for loading. They
reduce over-sized doors to match truck opening. Designed to fit your facility to provide unobstructed access to vehicle interiors, regardless of their size and shape. Flexible fabric curtains cling to the top and side of the truck body as it enters, and closes off gaps between the vehicle and building.
Getting Started:

Identify vehicles that would be using dock
Consider vehicle size and truck body shape


Take measurements

Click below for a printable dock seal & dock shelter survey sheet to get started with the measurements needed to outfit your loading dock.

Dock Seal & Shelter Survey PDF

Choose a fabric for the seal or shelter

Factors to take into account to determine a fabrics reliability: Tear Strength, Abrasion Resistance, Tensile Strength, and Cold Resistance.
---
Featured Products: