Pallet Jacks &
Pallet Pullers

standard, narrow, & specialty
---
*Due to market fluctuations and instability, G&H may not have stock of the Lift-Rite brand at this time. However, other reliable brands may be available. Call and speak with a sales rep for more information*


---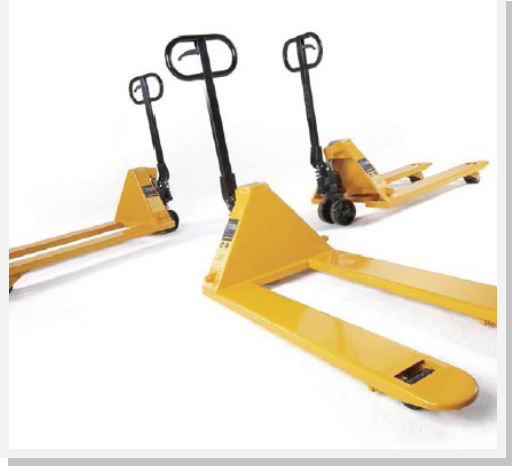 A pallet jacks forked design is perfect for pallet handling around the warehouse or stock room. Our popular LIFT-RITE®pallet jacks have a 5,500 lbs load capacity, making them able to withstand the strain of heavy loads. The ergonomic loop handle allows for safe and easy operation. Featuring the Titan series as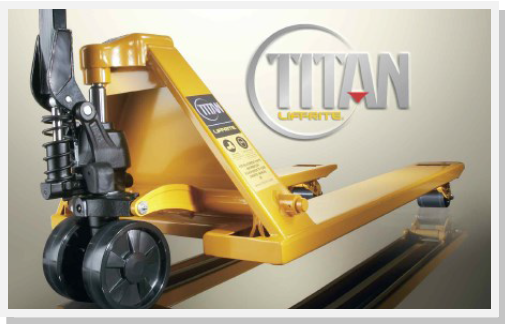 our standard model and the Altra Jack as an economic alternative, our pallet lifts are both reliable and user friendly. Standard models of pallet jacks are designed with 27" x 48" forks and a ergonomic loop handle to combat user strain.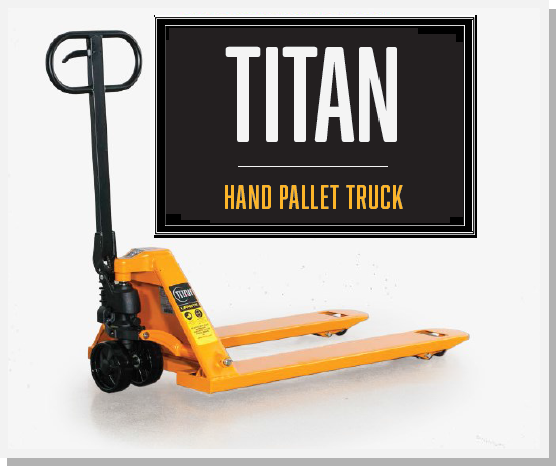 The Titan Series models are equipped with an all new hydraulic pump design backed with a 2 year pump warranty and a lowering valve cartridge for superior operator lowering control. For easier load steering, a new high quality thrust load ball bearing and plate equipped with grease fittings were added making the Titan Series the highest performing pallet jack on the market today. Ideal for high-traffic and regular use in warehouses, shipping departments, and distribution centers.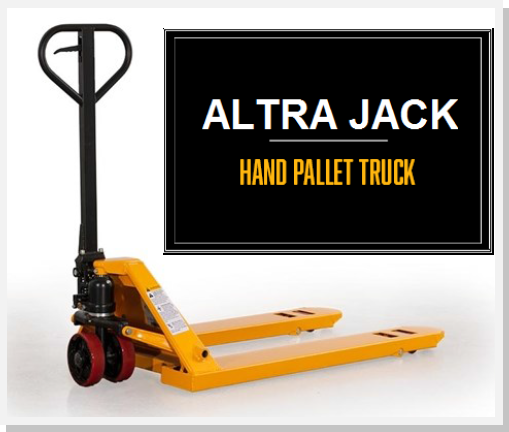 The economic Altra Jack offers durability and flexibility, ideal for warehouse operations with a budget. Designed for light-duty loading docks, storage areas, or delivery trucks, the Altra Jack has adjustable tubular push rods built in to provide reliable performance and easy maintenance. Currently stocking the standard 27" x 48" standard fork model and the 20½" x 48" narrow fork model.
---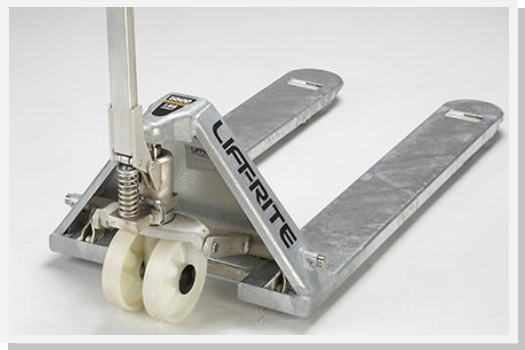 We also handle a line of more job specific pallet jacks including narrow forked jacks for small pallets, heavy duty with a reinforced frame and high quality wheels and rollers to handle up to 8,000 lbs load capacity, freezer specialty to withstand cold temperatures, and stainless steel for the high corrosive or places with high hygienic standards such as food or pharmaceutical handling.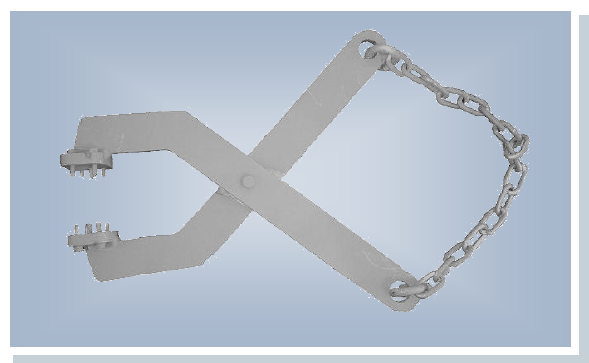 Pallet pullers are the simple solution for accessing those unreachable pallet loads on truck beds. The bolted teeth clamp on to the pallet as resistance is applied to the chain, creating one of the most reliable, non-slip grips of any pallet puller on the market today. We stock the traditional, single scissor wood pallet puller, and handle a variety of double scissor pullers and metal pallet pullers.

---